EUSPBA Sanctioned Competition
Application for June 9, 2024
sanctioned band competition pending.
Questions or comments may be directed to John Giblin at band@jspipesanddrums.com
2023 Results
Grade 5
First place
Columcille School of Piping and Drumming
Second place
St Anthony's Celtic Friars Pipe Band
Third place
Rory O'Moore Pipes and Drums
Grade 4
First place
Philadelphia and District Pipe Band
Second place
Sean McGonigal Memorial Pipe Band
Third place
Claddagh Pipe Band
Competition Rules
The entry fee for pipe bands is $150 and includes admission for uniformed members of the band.
Highland Dress must be worn.

The draw will be on June 6 and bands will be notified with the contact info provided.

Start time is 12:30 pm.

Band Competition: First, Second and Third place prizes will be awarded only if there are 4 or more bands participating in each grade. One less prize will be awarded for each entry under 4 for each grade. For example, if there are 3 entries in any grade, that grade will only have 2 prizes awarded.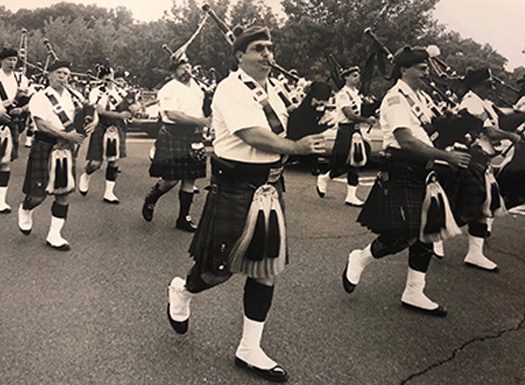 Grade      1st Place      2nd Place      3rd Place
     1                         Grade not offered
     2                        Grade not offered
     3            $600                  $500                 $400
     4            $550                  $450                 $350
     5             $400                 $300                 $200